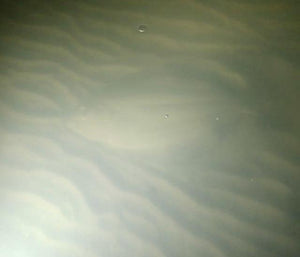 Flounder Gigging meets Sight Cast Fishing
Flounder Gigging at night is addictive. There are many people who find fishing boring or they just don't like being roasted by the sun all day long, and I must say that flounder gigging is a great option for these people. It's action packed and is done at night, so there is no worry for a sunburn. After many years of flounder gigging, we've found a fun way to integrate fishing back into the sport by way of sight casting. There are many more fish available to harvest when you sight cast vs gig. 
What is Sight Cast Fishing?
Sight casting is similar to fly fishing. Throw your line where you see fish, and slowly reel it in hoping for a fish to strike. Another variation of sight casting is to use live and/or dead bait. Just like traditional fishing, throw the bait out and let it sit until a fish strikes it. Popping the bait every so often to give it a lively appearance can help get the attention of fish nearby. The biggest difference in sight casting and traditional fishing is the fact that you can actually see the fish you are targeting when sight casting. It's best done in clear waters or done at night with bright lights.
Sight Cast Fishing at Night
The great thing about sight cast fishing at night, especially while flounder gigging, is that your 
flounder gigging lights
will illuminate the water and all marine life that lays ahead. The amount of marine life you see is truly amazing, from sheepshead to redfish to flounder and many more, it is pretty entertaining to watch the bay do its thing at night. There are many fish you'll see while out flounder gigging that taste very good but are not legal to gig - such as redfish. This is where the addition of sight cast fishing can help you bring in a more diverse haul of fish.
When sight cast fishing at night, the setup in terms of lights will be the similar to a flounder gigging or bowfishing light setup. The only difference is the method at which you are harvesting fish. Bowfishing uses a bowfishing bow and arrow attached to a string of line on a reel, flounder gigging uses a fish gig, and sight casting uses a rod and reel. 
Outrigger Outdoors is a designer and manufacturer of purpose-built flounder gigging lights. Our
Swamp Eye Submersible
lights are bullet proof flounder gigging lights made to run underwater and illuminate large areas in front of you, allowing you to see more flounder. 
If you prefer above water lights, look no further than our
Swamp Eye Gen 2.X Light Bar
or
Swamp Eye HD Lights
to light up the waters ahead. They are both proven to hold up to the corrosive saltwater environment and are capable of adjusting from warm white to cool white for increasing visibility in clear or muddy water. Their brightness is unrivaled, as we designed these lights for industry-leading efficiencies allowing them to draw a minimal amount of power yet maximize light output. 
If you're wanting to get into the sport, but are skeptical about what light setup to use - look no further than the Swamp Eye Lights. They are color tone adjustable to increase visibility in both clear and muddy water. The key to a good sight casting trip is being able to see the fish, these lights work great for doing that. Check out our selection of
Swamp Eye Lights
. 
Sight Casting for Flounder Video 
Outrigger Outdoors is your trusted source for all things flounder gigging. To learn more about flounder gigging, we encourage you to read our Complete Guide to Flounder Gigging. If you'd like to get set up with flounder gigging equipment, feel free to contact us with any questions.
---